If your Imalent item has any defect due to the materials or workmanship, we want to make it right!
Imalent Returns For Any Reason Within 30 Days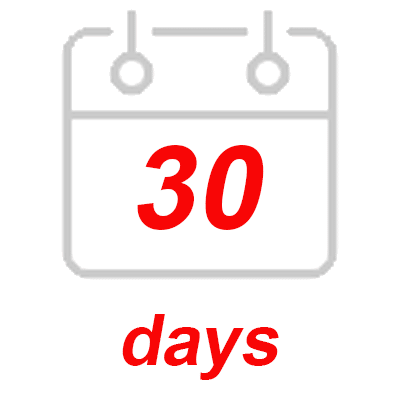 Orders can be returned for any reason within 30 days from the date the order was received. Returned items must be in the same condition, unworn, and in the original packaging. Free or promotional items must be returned along with the original item when being fully refunded.
Once your return is received, a refund will be processed, and a credit will automatically be applied to your original payment method. Please note that it might take 2-5 working days for a refund to show up on any bank statements. For your replacement, we will resend a new item to you as soon as possible (within two weeks.)
For items purchased from third-party platforms within 30 days, we recommend you contact the original seller first, so they may take care of you. If you have any issues with them, please contact us.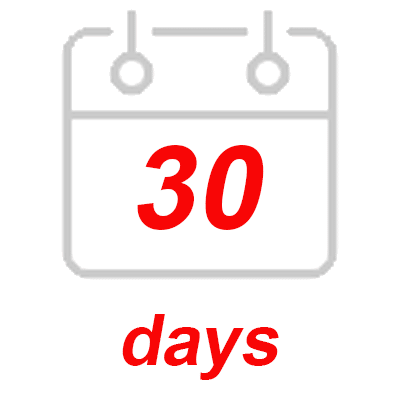 1. Free Repair/Replacement within 15 Days after Receipt 
Within 15 days after receipt and under normal use, any quality problem with your IMALENT flashlight, you can either send the light to repair or a new one of the same type with same specifications will be replaced; if the same model has been discontinued or not able to be replaced timely due to other reasons, another model with same or better performance will replaced instead;
2. 24 Months'Free Repair
Within 24 months after receipt and under normal use, any quality problem with your IMALENT flashlight, you can send it to repair for free;
Torch with built-in battery and battery stick, 12 months warranty.
3. Lifetime Limited Maintenance
IMALENT provides you with lifetime limited maintenance for your flashlight, after the 24 months free repair period , any probems with your flashlight, IMALENT can repair and maintain it , repairing fee will be charged on an actual cost basis, no labor cost charged;
The warranty is nullified in all of the following situations:
The product(s)is/are broken down, reconstructed, and/or modified by unauthorized parties.
The product(s) is/are damaged through improper use.
The product(s) is/are damaged by leakage of batteries.
For the latest information on IMALENT products and services, please contact the official online store customer service or email [email protected]. If there is any conflict of information, please visit www.imalent.com.
How Long Will It Take To Get My Money
Once your return is received, a refund will be processed, and a credit will automatically be applied to your original payment method. Please note that it might take 2-5 working days for a refund to show up on any bank statements. For your replacement, we will resend a new item to you as soon as possible (within two weeks.)